Nick Holschbach's journey from a one-truck snowplow operation to a thriving residential and commercial snow removal business is an inspiring testament to dedication, perseverance, and the entrepreneurial spirit.
The story began in 2010 when Nick, armed with determination and a used plow he bought from his former boss, started his snowplowing venture. With a strong work ethic and a desire to help his family and friends clear their driveways and parking lots during the harsh Wisconsin winters, Nick's snowplowing venture took its first steps.
Nick's commitment to his newfound passion led him to formalize his business, and he went on to establish Nick's Snowplowing LLC. As the years passed, Nick took on more customers, expanded his fleet of trucks and equipment, and steadily grew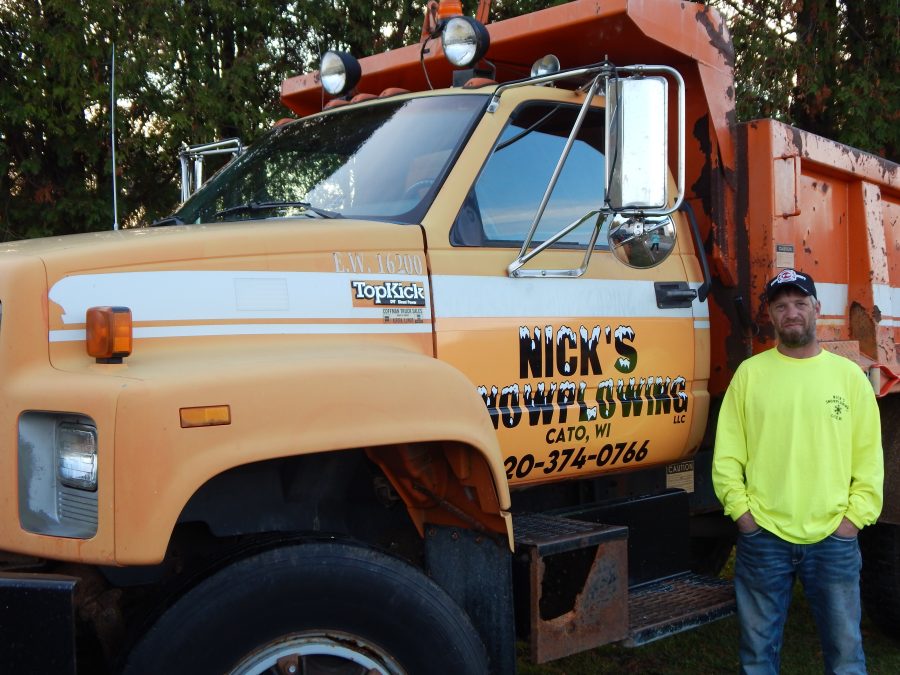 his business. Each winter season brought new challenges and opportunities, but Nick's unwavering determination allowed him to overcome obstacles and turn them into stepping stones.
One of Nick's greatest challenges in this venture was the unpredictability of his work. Snowfall is inherently uncertain, and there are lulls in the winter months that can make business operations challenging. Maintaining a fleet of vehicles and equipment came with its own set of expenses, from oil changes and tire replacements to unexpected vehicle breakdowns. Nick often found himself spending long hours behind the wheel, combating constant drifting and snowfall. However, his determination remained unshaken, and he approached each storm with the same level of dedication.
Despite the trials and tribulations of the snow removal business, Nick cherished the best aspect of being his own boss: the freedom and flexibility to set his own hours and call the shots. The ability to carve out his own path in the snow removal industry, while balancing his responsibilities as a volunteer firefighter and a dump truck driver during the off-season, provided Nick with a sense of fulfillment that can only be achieved through entrepreneurship.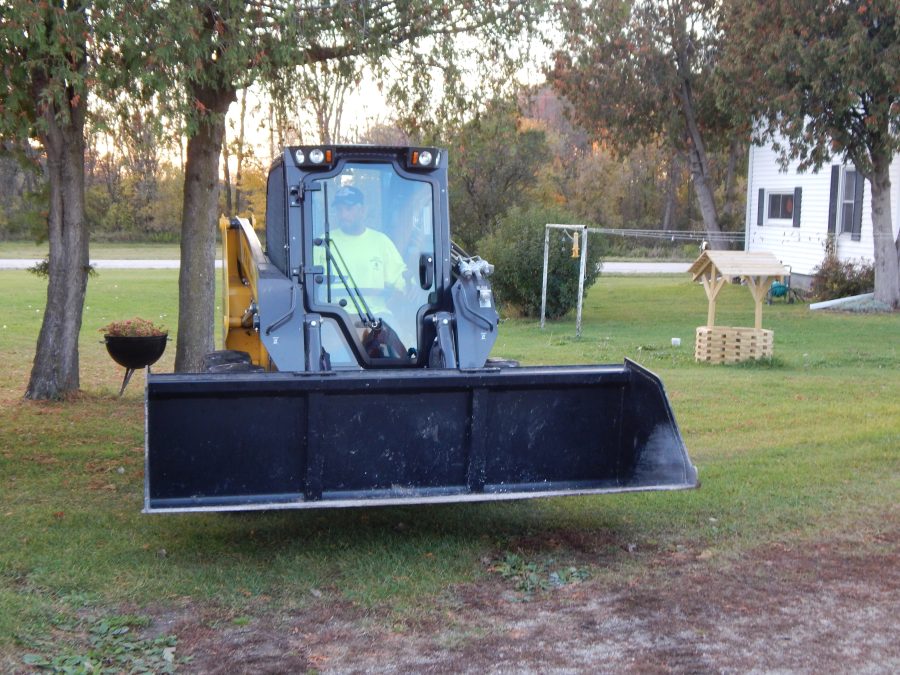 Nick's business not only brought him personal satisfaction but also created job opportunities for eight seasonal employees during the winter months. His services extended from Manitowoc to Mishicot, serving a broad clientele base, including residential and commercial customers. Nick's Snowplowing became a symbol of reliability in the local community, ensuring that people could go about their daily lives without the hindrance of snow-covered roads and parking lots.
In 2022, Nick decided to take his business to the next level and sought assistance from Progress Lakeshore, a local economic development organization that supports entrepreneurs and businesses in the area. After meeting with Ann Flad-Jesion, Director of Entrepreneurship & Business Development at Progress Lakeshore, she connected him with Ray York at the 
Small Business Development Center (SBDC). With their guidance, Nick received invaluable insights into financial modeling, expense management, and equipment acquisition. Progress Lakeshore also helped Nick identify new opportunities to reach and expand his customer base, providing him with the tools he needed to further grow his business.
Nick's journey has taught him valuable lessons he now shares with aspiring entrepreneurs. He believes that with enough determination and hard work, anyone can make their dreams a reality. Nick reminds others that success rarely comes without a struggle, but by sticking with their goals, they can achieve their goals in the end. His story is a testament to the power of perseverance, hard work, and the belief that, with the right attitude, any challenge can be turned into an opportunity for success.