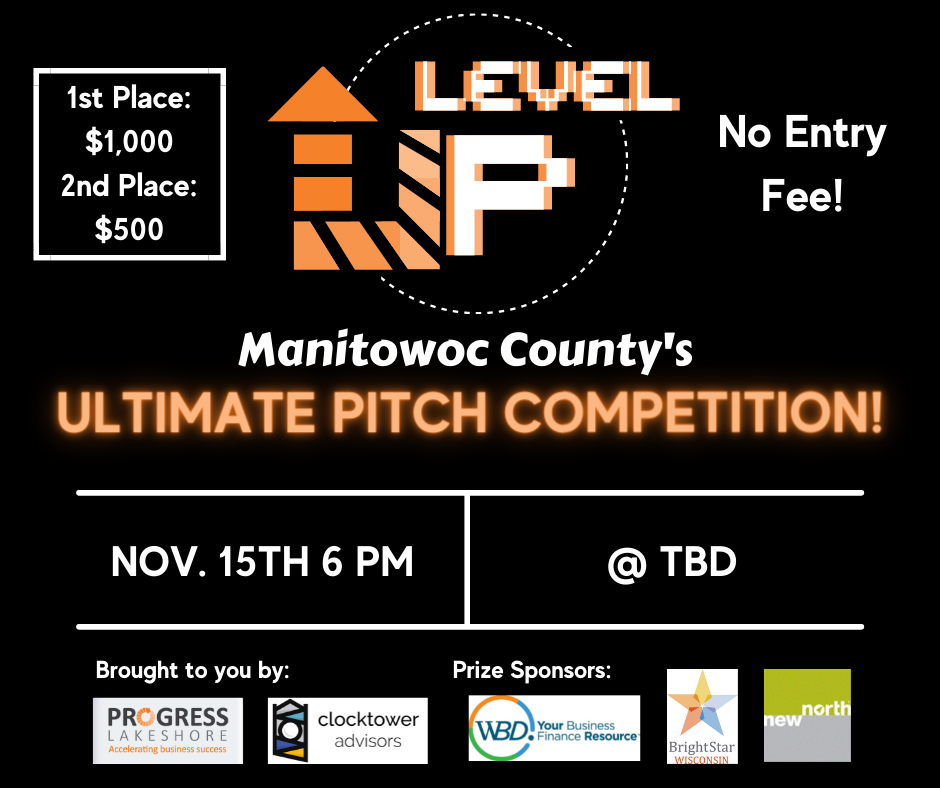 Click here to apply for LEVEL UP- Manitowoc County's Ultimate Pitch Competition or click the button below. Applications are due October 26th!
What is LEVEL UP?
LEVEL UP Manitowoc County's Ultimate Pitch Competition, is designed for aspiring entrepreneurs who are Manitowoc County residents to present their unique business ideas in front of a panel of judges.
The contest is structured to provide visibility to industry experts, including professional service firms, banks, non-profits, business leaders and investors who might assist entrepreneurs in their quest to build a business.
The winners will receive $1,000/$500 for first/second place respectively and advance to the regional New North Pitch Event at Lambeau Field and compete for a chance to win $3,000. Applications are due October 26th!
---
Perfect. Your. Pitch. Workshop Series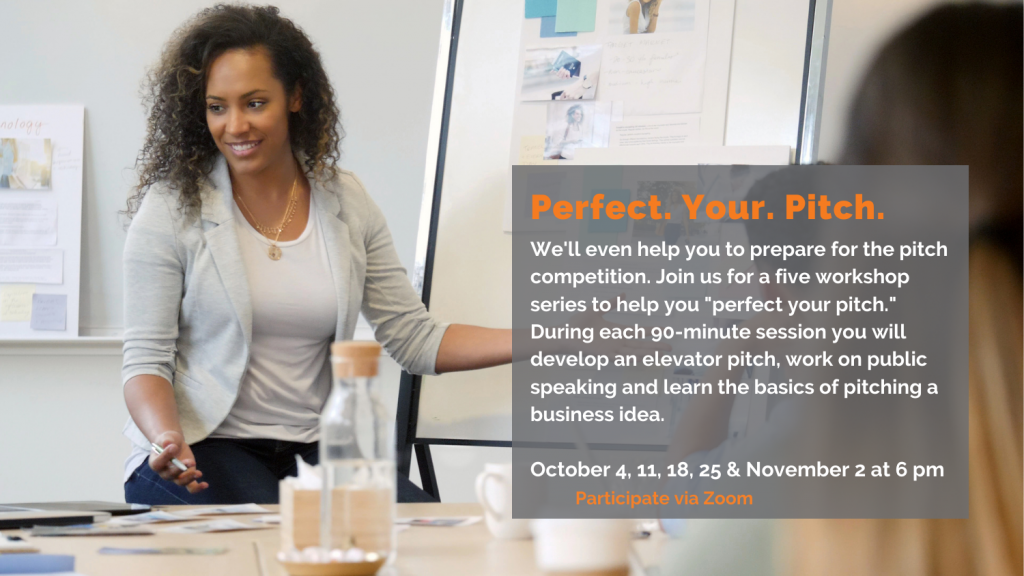 ---
What's in it for me?
It's a FREE workshop series to prepare you to give the best pitch of your life
Get help from experts on your pitch idea
Access local, practical resources
Network with other amazing entrepreneurs
Give yourself an unfair advantage at the pitch event on November 15th
Real cash prizes for the best pitch
Make your big idea a reality!
View pitches from last year's event called The Surge Pitch
Learn more about the Perfect Your Pitch coaching sessions
Where?
When?
How much?
Participate online via Zoom and learn from the comfort of your home or office.
Meet each Monday at 6 pm on October 4, 11, 18 and 25.

Then attend Matthew Kee's expert pitch webinar on Tuesday, November 2.
All events are free. What are you waiting for?
Missed one of the workshops? No problem! Click the links below!
Workshop #1 Q& A: No recording available.
Workshop #2 Idea Validation: https://www.dropbox.com/t/UTgQeRvMcQ3osv3O
Organized by
Expert coaches
Sign Up!
Or…
If you don't need more information and want to sign up for the Manitowoc Pitch event directly, click here or the button below to submit your application! Applications are due October 26th!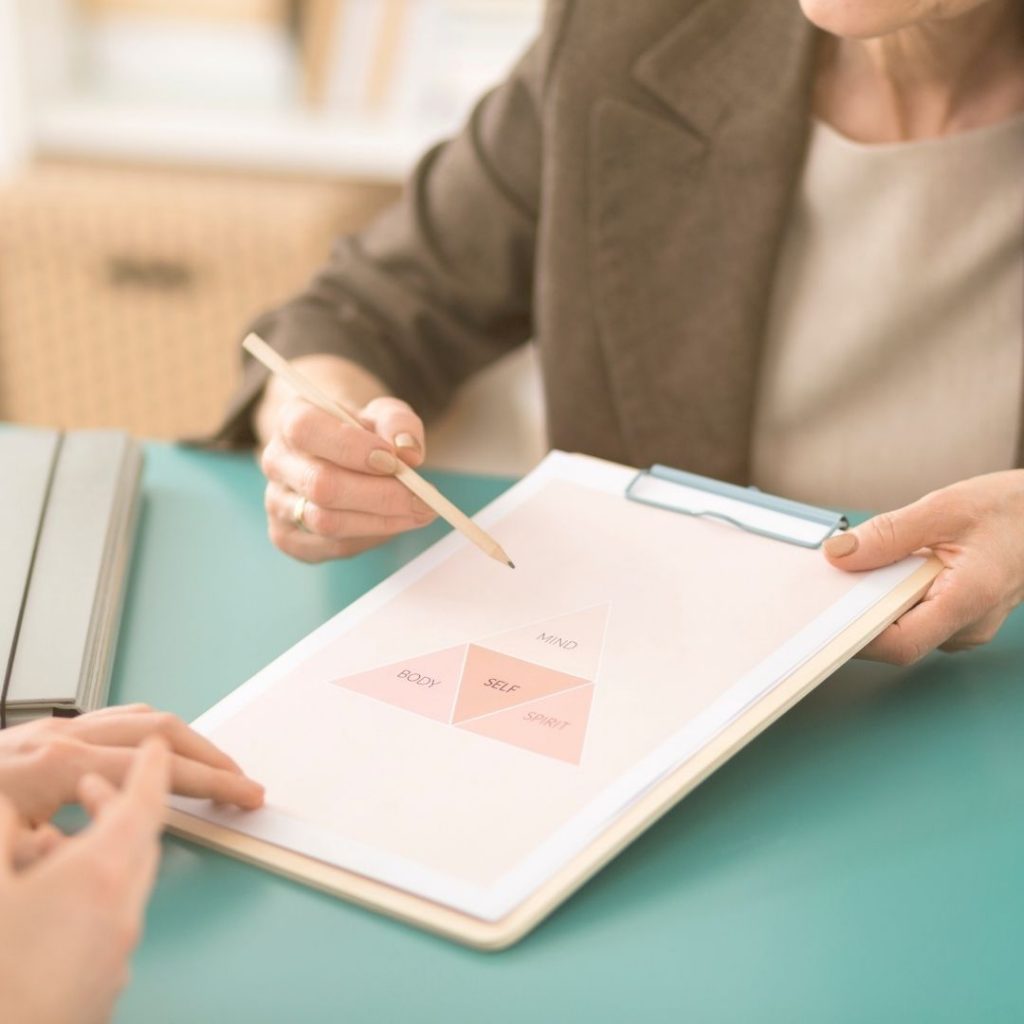 Seeking In-Kind Sponsors
In addition to prize money for the winning pitches, new entrepreneurs will need help with elements of their business plan from area subject matter experts.
We are seeking experts who are willing to donate the following hours to these elements of business startup planning:
Accountant (2 hours)
Attorney (2 hours)
Commercial Realtor (2 hours)
Marketing / Public Relations (4 hours)