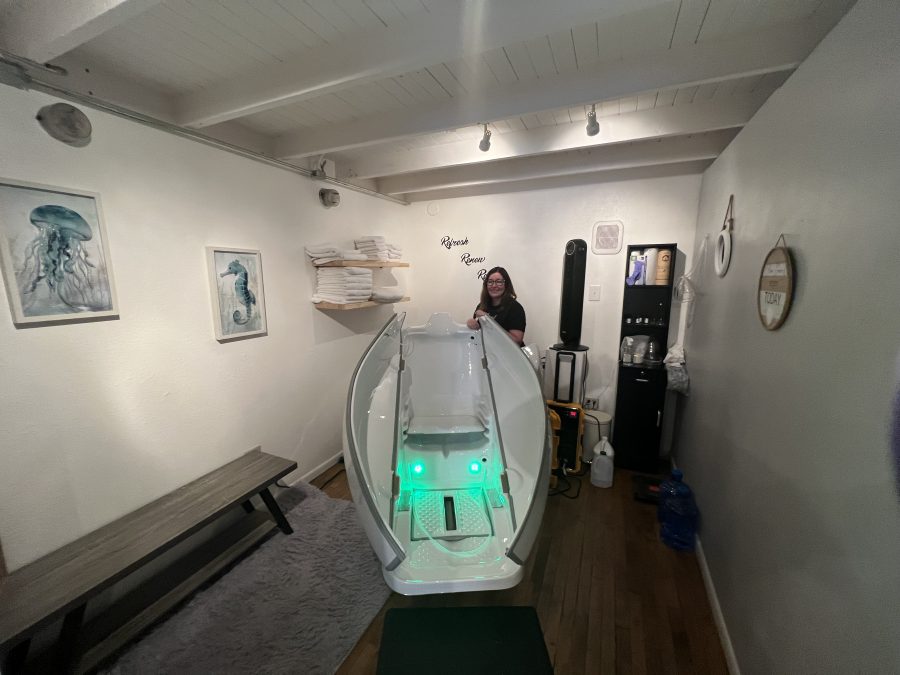 Almost one year ago, Becky Goessl, the owner of Impact Wellness Spa, embarked on a journey to create a unique wellness spa experience in Manitowoc. She wanted to offer innovative services and technologies that weren't available elsewhere, without competing directly with existing businesses. Becky initially started her business by offering cryo-slimming, a fat freezing treatment known for its permanent fat destruction. Operating out of a small suite, she didn't have high expectations, but she saw potential for growth and expansion. Living in a smaller community, Becky recognized that people were hesitant to try new and unique services. However, this didn't deter her from pursuing her passion.
The turning point for Becky came when she discovered the HOCATT, a far-infrared ozone sauna known for its health benefits. After reading positive reviews and conducting thorough research, she realized the potential of this machine and how it aligned with her vision of providing alternative options for care. Becky secured financing for the HOCATT and found a new space, enabling her to expand her services and offerings.
To finance the acquisition of the HOCATT and expand her operations, Becky secured financing from UnitedOne Credit Union. The bank required a business plan and referred her to Progress Lakeshore. From there she met with Ann Flad-Jesion, Director of Entrepreneurship & Business Development, who immediately saw her vision and got her in contact with the right person to help her create a detailed business plan and Power Point. Their guidance and support proved invaluable throughout the process. By demonstrating the market demand for her services and outlining her vision, Becky successfully obtained the financing she needed.
One of the key aspects that sets Impact Wellness Spa apart is its focus on wellness rather than traditional spa beauty treatments. Becky wanted to create a place where people could heal rather than simply mask their ailments. Her background in the health insurance industry had given her insights into the importance of healing and seeking alternative options for aches, pains, and other health issues.
Starting a business wasn't without its challenges. Becky was surprised by the non-stop nature of entrepreneurship and the misconception that being a business owner means working less or having more freedom. Despite the hard work and constant availability required, Becky has found great joy in helping people and witnessing their healing journeys.
Reflecting on her journey, Becky offers advice to other entrepreneurs and aspiring business owners: "Go in scared, because you will never not be scared, and it will be okay."  Building a support network of like-minded individuals who can provide encouragement, support, and guidance is also vital in navigating the challenges of entrepreneurship.
As Impact Wellness Spa nears its one-year milestone in August 2023, Becky Goessl's entrepreneurial journey exemplifies the importance of having a clear vision, unwavering determination, and a dedication to delivering distinct services for the local community.