Once upon a time Rebecca and Kyle Crane embarked on an entrepreneurial journey that would reshape their lives and the local community. As passionate book lovers, they dreamed of creating a unique space that catered to the needs of the community. With determination, and a lot of hard work, they established Paper Crane Bookstore, a haven for literature enthusiasts!
 
The name "Paper Crane" came to Rebecca during a visit to the Museum of Science and Industry in Chicago. A Japanese Christmas tree adorned with delicate paper cranes captivated the couple's attention. Moved by the tale behind these origami symbols—representing hope, happiness, and prosperity—they felt an immediate connection. Inspired by their own surname and their business's focus on paper goods, the name Paper Crane was born, embodying their aspirations for their bookstore.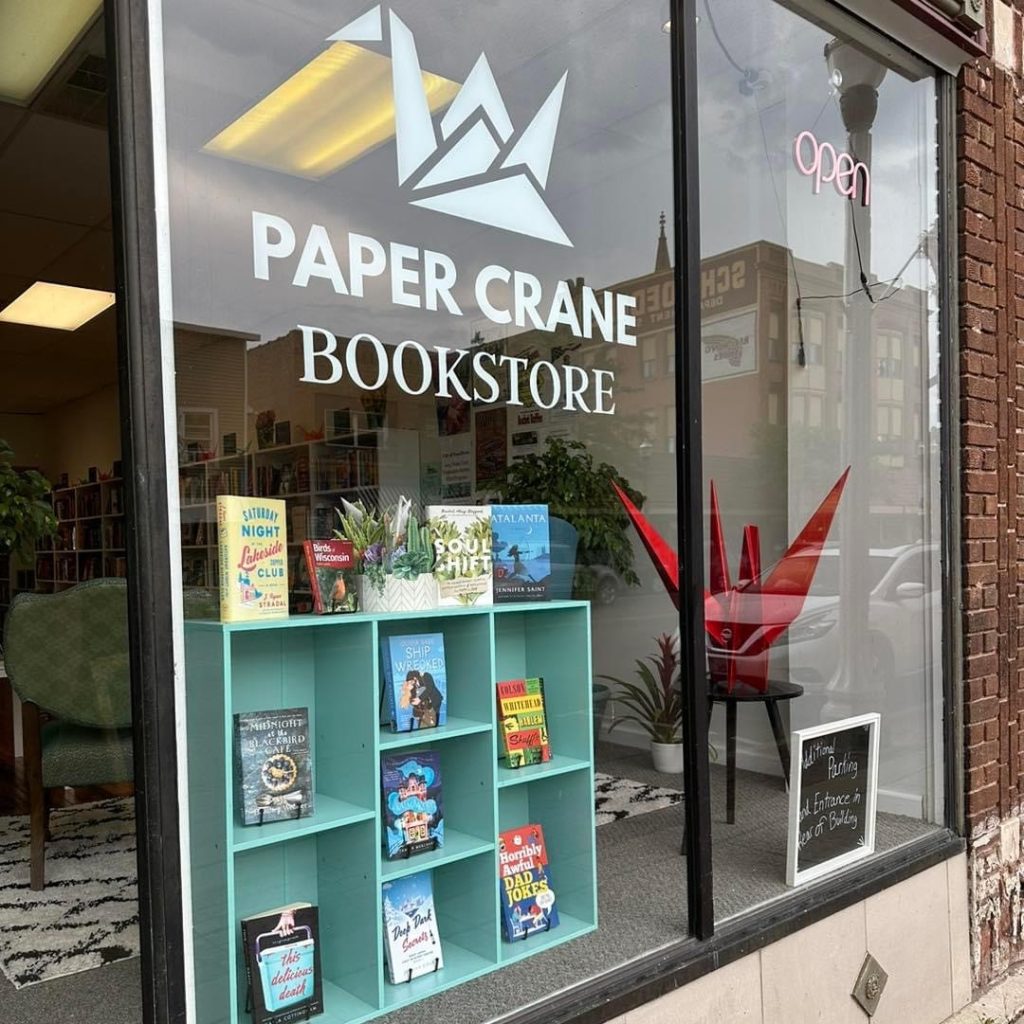 Understanding the importance of market research, Rebecca and Kyle began their entrepreneurial journey with pop-up shops in early 2023. This temporary venture not only allowed them to test the waters and gauge community interest but also facilitated valuable connections with potential customers. These pop-ups proved to be instrumental in shaping their business strategy and building relationships within the community.
Rebecca received support and guidance from Ann Flad-Jesion at Progress Lakeshore. Ann's assistance in connecting them with the community, providing resources, and mapping out the business plan proved instrumental. Additionally, working with Ray York from the SBDC, helped Rebecca gain a deeper understanding of the intricacies of owning a business.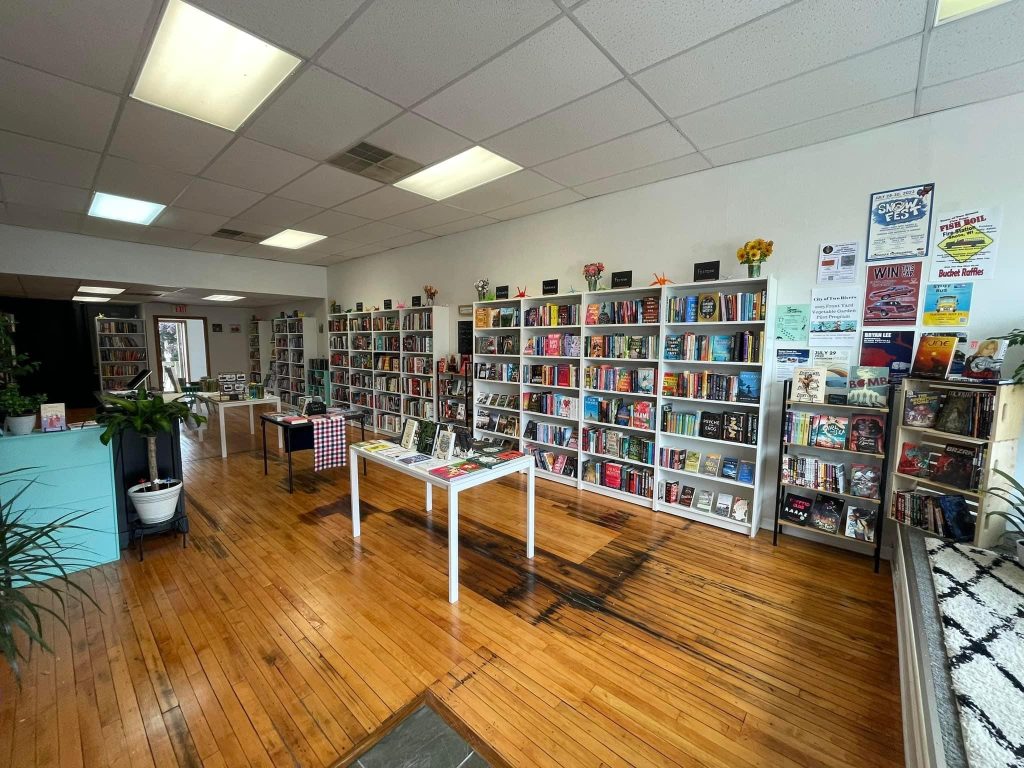 On April 1st, 2023, Paper Crane Bookstore opened its permanent storefront located in Two Rivers, marking the beginning of a remarkable chapter in the couple's lives. What set Paper Crane apart was their unwavering commitment to their community. They made it their mission to listen attentively to their customers' interests and preferences, tailoring their store's offerings accordingly. Their mantra, "Built For Our Community," infuses every aspect of their business.
Embracing their role as more than just a bookstore, Rebecca and Kyle organize various events and activities. They host author signings, vendor pop-ups, and even explored the idea of starting book clubs. Believing that their events should cater to diverse interests and ensure there was something for everyone in the community, they remain dedicated to creating a safe and inclusive space where individuals can come together.
Reflecting on their experience, Rebecca offers advice to aspiring entrepreneurs: seek out the support of knowledgeable individuals like Ann, allow them to connect you with valuable resources, and embrace the business planning process. In addition, she encourages fellow entrepreneurs to take the leap and pursue their dreams, reminding them that regrets can only arise from missed opportunities.
Through their dedication, community focus, and unwavering passion for books, Rebecca and Kyle Crane have transformed their vision into a thriving bookstore. Paper Crane Bookstore stands as a testament to their commitment to their customers, their community, and their own entrepreneurial spirit.
Learn more about Paper Crane Bookstore Here!