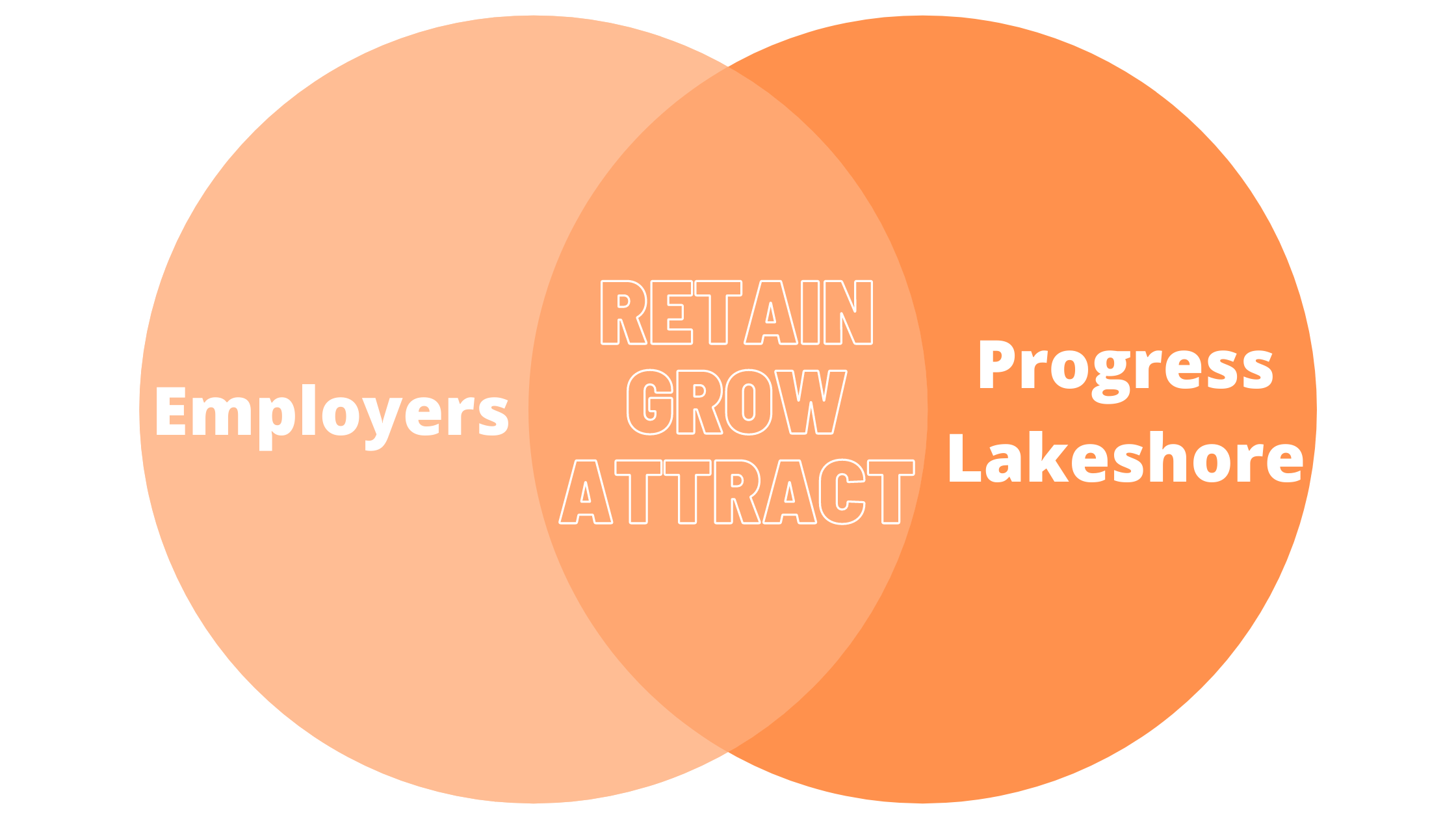 Employers in Manitowoc County have something very much in common with Progress Lakeshore…The desire and the need to RETAIN-GROW-ATTRACT top talent.
As an organization, Progress Lakeshore is focused on helping businesses, big and small, thrive so we can keep our economy growing. To accomplish this, we target three primary areas:
RETAIN the fabulous organizations we already have here in Manitowoc County
GROW business by providing resources and connections to take business to a "new level"
ATTRACT new businesses and new talent to our area
Likewise, employers in Manitowoc County strive to RETAIN the employees they currently have in this competitive market, GROW their business, and ATTRACT additional, quality employees to support their growth.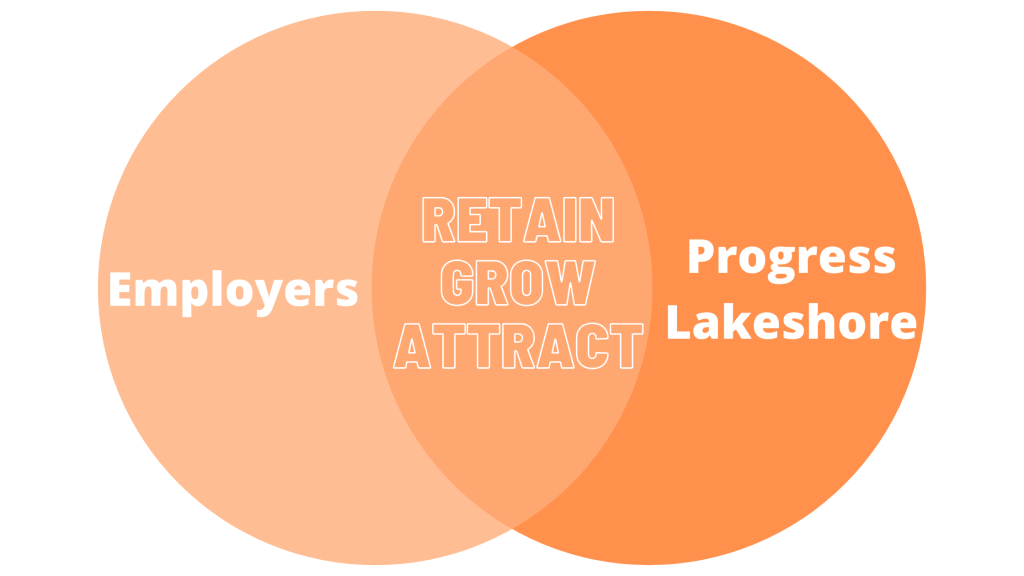 As an employee benefits consultant, I have the pleasure of working with employers throughout Northeast Wisconsin and I can tell you from personal experience that the employers with the greatest success in retaining and attracting top talent make an effort to promote an appealing image of their organization. Employers who devote time to clearly communicate and showcase the benefit program they offer positively impact their image and become a sought after place to work. Why? Because when employees truly understand the benefits provided and know how their health insurance (for example) works, they fully appreciate the investment as well as the commitment the employer is making on their behalf. Dedicating time to clear communication and education also supports the positive culture you are trying to foster in your organization. Have you ever checked out what employees say about your benefits package and culture on Indeed? This may provide a pulse of how your organization is viewed. There are also benchmark surveys that allow you to see how your plan designs and employer contribution strategies measure against others in your industry and region.
While health, dental, and life insurance remain on the top of list of benefits employees look for, there are many other solutions that can be offered or promoted that don't have to cost an employer more. For example, perhaps your current plans have an embedded EAP or Employee Assistance Program that employees can tap into if they need assistance with the pressures and stresses in their lives. If your organization doesn't have an EAP, there are a number of carriers that offer this service and the cost is minimal, yet greatly appreciated by employees. An EAP is just one example of something area employers are offering and promoting to help them RETAIN-GROW-ATTRACT talent. As an employer, it's important that you have the resources and partners you need to retain, grow and attract employees. Our organization is a perfect place to start if you are looking for assistance like this! The experts at Progress Lakeshore can help guide your business in the right direction. This website is a great starting point if you want to learn more or leave a comment below & we will connect with you for a one-on-one conversation.