Let's Talk Business- Social Media For Talent Attraction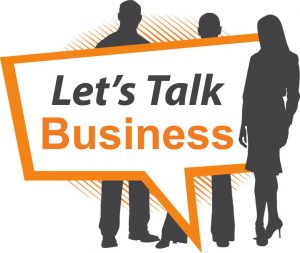 Business Talk "Social Media For Talent Attraction"
The perfect storm of challenges currently exists for businesses seeking to appoint fresh talent. Full employment is driving up cost of recruitment, and placing pressure on budgets.
This means that social media recruiting through employee advocacy and referrals could allow companies to tap into brand new spheres of talent—in fact, plenty of businesses have already gotten into the social recruiting game, with 9 out of 10 brands using some manner of social media to source, attract and engage their new recruits.
There has never been a more critical time for local businesses to plan and execute strategies that result in the appointment of the most talented. This presentation focuses on the main drivers of talent attraction, by watching the recording you will learn:
• How to generate responses from high-value, passive prospects, effectively
• How to engage with your target audience in a meaningful way and create a talent pool
• Which Apps you should use and why it is important to integrate them into your recruitment process
• Which elements of your employer brand are most important to communicate to your audience
Brought to you by Progress Lakeshore and Vagabond Creative Studio.