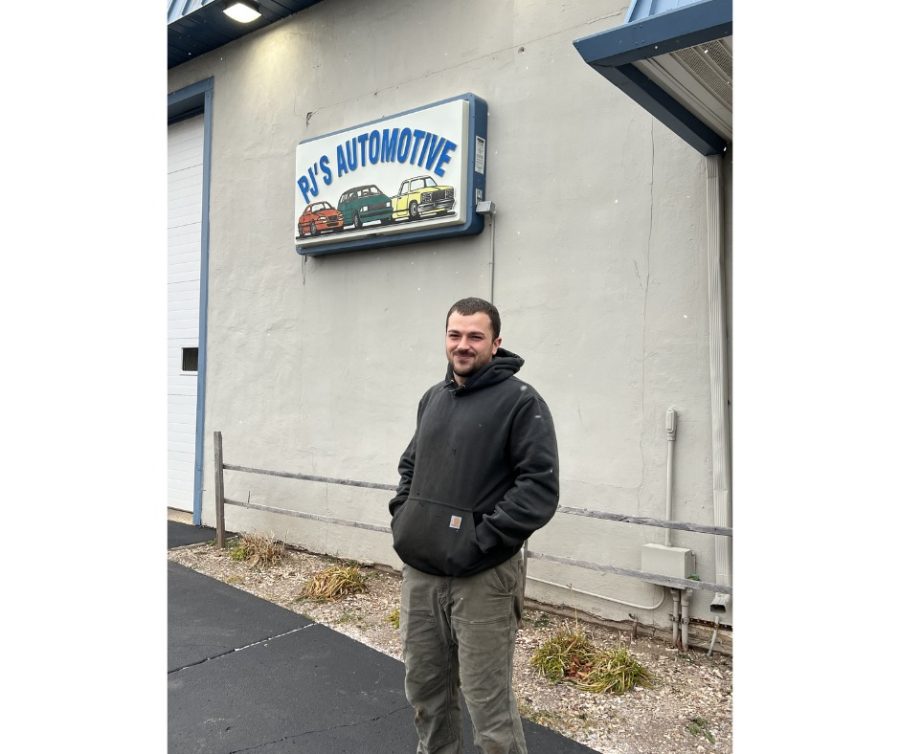 Nicolas Orth standing in front of former PJ's Automotive shop
Ownership of the auto mechanic's shop at 2904 Calumet Avenue in Manitowoc has changed. Entrepreneur Nicholas Orth purchased the shop formerly known as PJ's Auto last fall and changed the name to Precision Autoworks. He retained the great mechanics that worked there under the former owner, so customers should find the change in ownership doesn't affect them much.
"I want our customers to know that the mechanics they've trusted for many years are still here to provide the great service they've always gotten here. I'm excited to add my management to this operation, which will allow our mechanics to spend more time working on vehicles. I also like to get out there and help on the floor when needed," says Orth. Precision Autoworks is open 7:30-5:00 p.m. Monday through Friday and is located at 2904 Calumet Avenue in Manitowoc.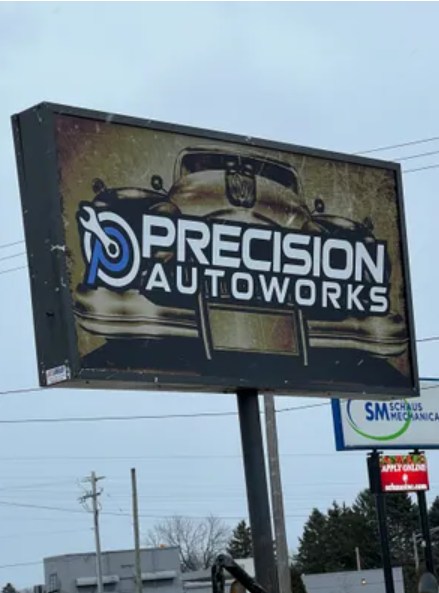 Orth owned and operated an auto mechanics shop in Two Rivers when he learned that the owner of PJ's Auto was ready to retire. He'd been looking for an opportunity to expand the services he offered, and his Two Rivers space limited what he was able to do. So he jumped at the chance to acquire the space, equipment and expertise on Calumet Ave.
"My first step was to talk to my bank, who sent me to Progress Lakeshore to get help developing a business plan. Progress Lakeshore connected me with a Small Business Development Center consultant who walked me through developing a business plan and financial projections. I shared it with a couple of banks to find the right deal for me and my business."
Jamie Zastrow, Executive Director at Progress Lakeshore, says the organization helps many entrepreneurs start or expand businesses. "Nicholas was ready to take this step. He knew how to run an auto mechanic shop and he knew his market. He sought our help with packaging the proposal to get it bank ready." Progress Lakeshore offers free guidance to entrepreneurs throughout Manitowoc County.
Orth gives this advice to entrepreneurs: "Never give up on your vision. There were some hard times in this process, but if you stick with it and work hard at it, you can make something of your dream.